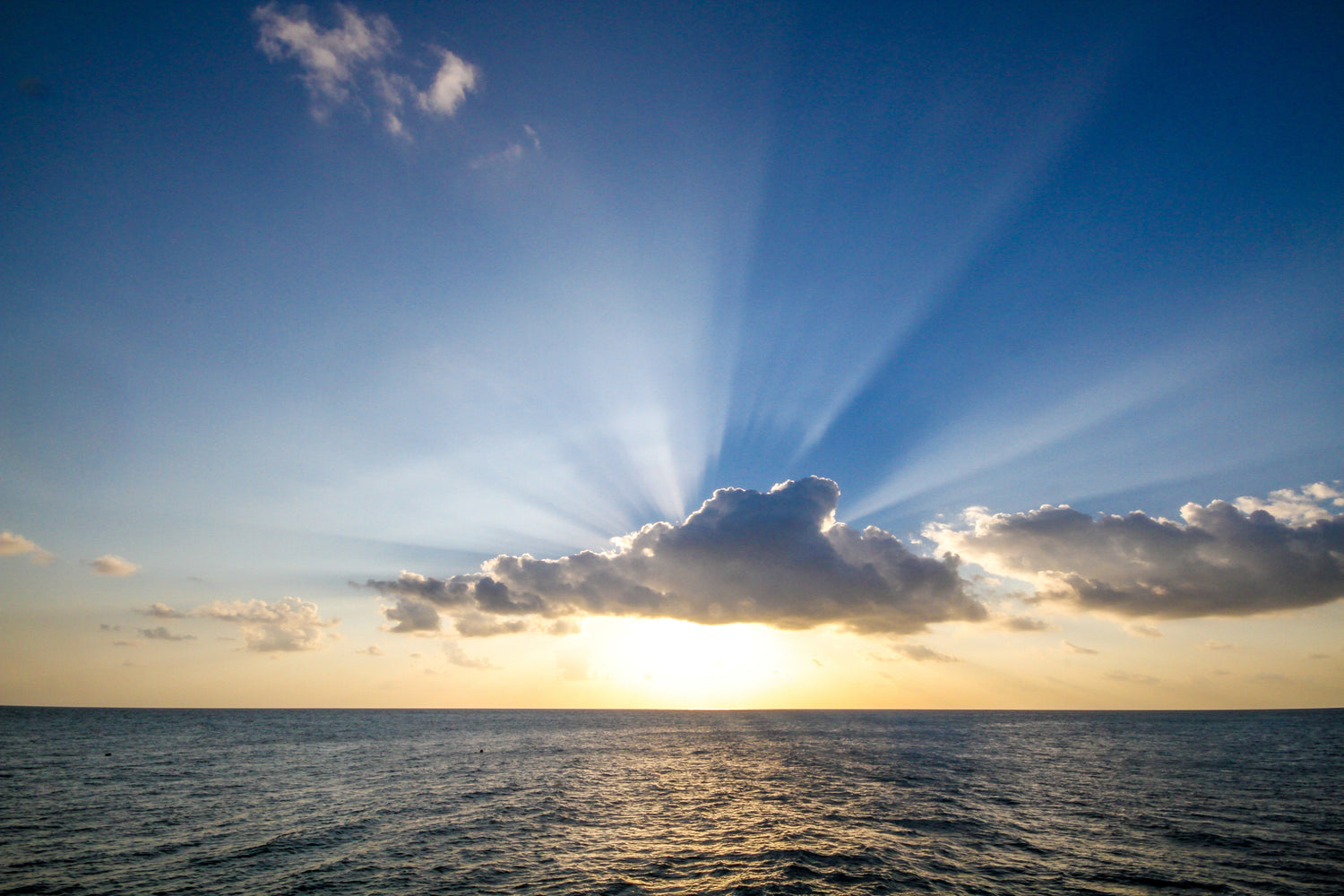 Who We Are
Lake RV Storage is an outdoor, gravel storage lot for RV's and boats. Since 2016, we have been a family owned and operated storage company committed to providing secure, convenient, and affordable storage solutions with services and a smile to go with it.
Whether you're a full-time RV nomad or a seasonal traveler, we offer a safe, secure, and convenient haven for your beloved motorhome. Our storage lot boasts cutting-edge security measures and ample space to accommodate RVs of all shapes and sizes.

Learn more about what we have to offer below.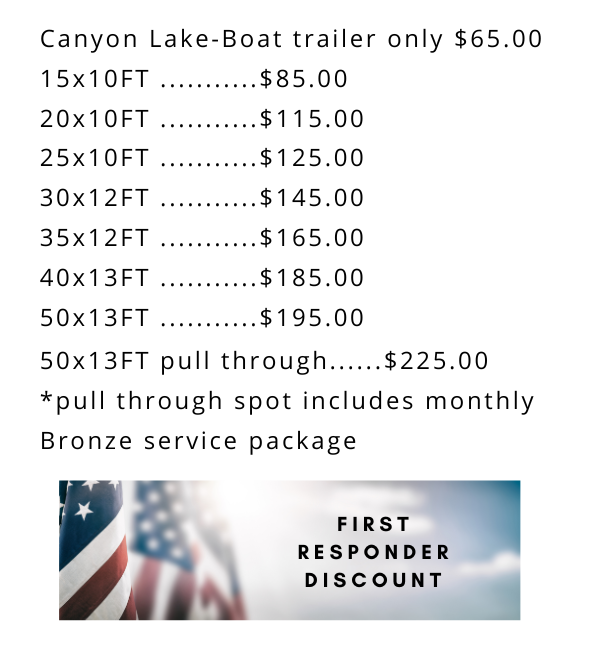 Storage
Affordability: Outdoor gravel storage is often more affordable than paved or indoor storage options, making it an economical choice for those looking to protect their RV investment without breaking the bank.
Accessibility: Outdoor storage provides easy access for RV owners, allowing them to quickly retrieve or park their vehicles without navigating through enclosed spaces or buildings.
Open-Air Environment: RV's stored outdoors benefit from exposure to fresh air, which can help prevent moisture buildup and reduce the risk of mold and mildew growth.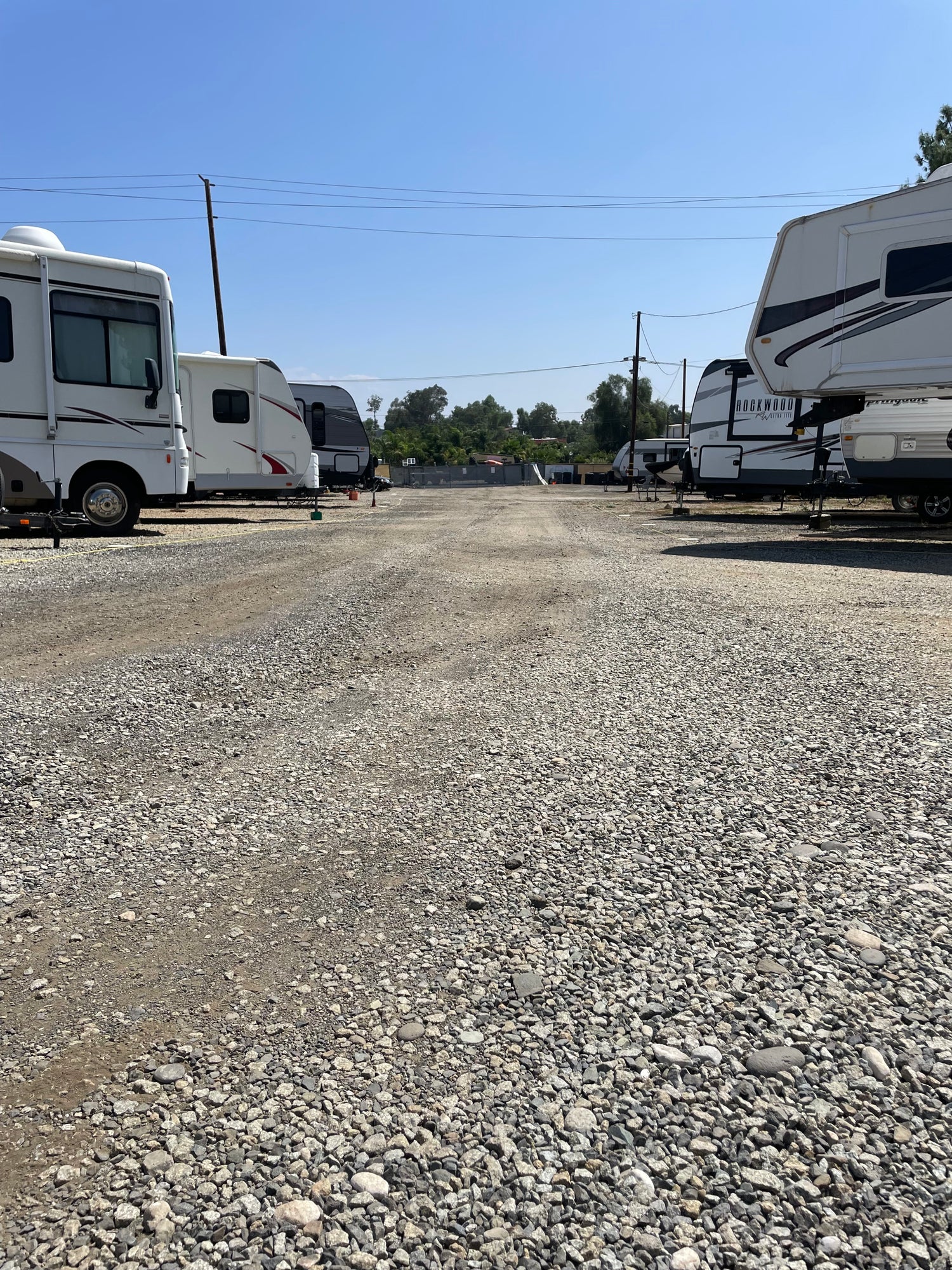 Ample Space
We offer large spaces to accommodate RV's of all sizes up to 50ft in length and 14ft wide, ensuring that customers have the room they need.
Easy Maneuverability: Our open outdoor environment with wide lanes allows for easy maneuvering and parking of RV's, making it simple for owners to position their vehicles as needed within the storage area.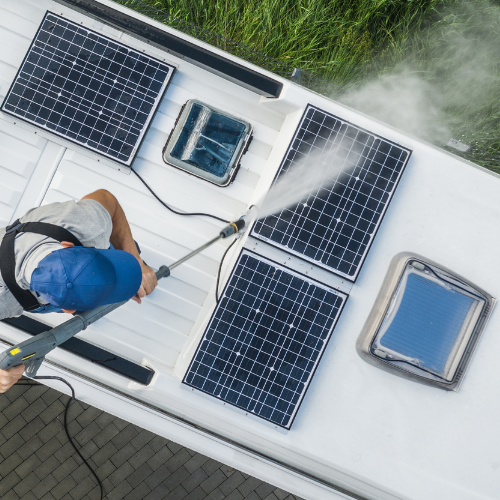 Extra Services
Keep your RV maintained, roadworthy and ready to go at a moments notice with our additional services exclusively for our storage customers.
Convenient and Time Saving: RV owners often lead busy lives, and maintaining your RV can be time-consuming. Utilizing additional services like washing, propane fills, and inspections allows you to save valuable time and effort. Spend time enjoying your RV rather than maintaining it.
Expertise and Quality Assurance: We are professional RV service providers who have the knowledge and experience to perform services like detailed RV inspections and maintenance. You can trust that these services will be performed correctly and thoroughly, reducing the risk of issues or safety concerns down the road.
Comprehensive RV Care: Paying for additional monthly services through our Monthly Service Subscriptions allows you to ensure that your RV receives comprehensive care. Regular inspections can catch potential issues early, preventing costly repairs in the future.
Check out our price list below and contact us to schedule.
Contact Us To Schedule
State of the Art Security
For your peace of mind we employ many security measures.
1. Gated Access: Our facility features a secure key pad gated entry system that ensures only authorized personnel and customers have access to the storage area. This barrier helps deter unauthorized entry and provides an additional layer of protection for your RV.
2. 24/7 Surveillance Cameras: Our state-of-the-art surveillance camera system operates around the clock, monitoring every corner of our facility. This continuous video surveillance acts as a powerful deterrent against theft and vandalism.
3. Well-Lit Premises: To enhance visibility and safety during nighttime visits, our facility is well-lit. This not only discourages suspicious activity, but also provides a safe environment for our customers.
4. On-Site Management: Our professional and attentive on-site management team is readily available to address any concerns or issues. They regularly patrol the premises to ensure the security and integrity of our facility.
5. Fencing and Perimeter Security: We have sturdy perimeter privacy fencing with barbed wire around our facility to establish clear boundaries and prevent unauthorized access.
6. Access Control: We use a secure access control system that allows only registered customers to enter and exit the storage area. This ensures that only those with a legitimate reason can access their RVs.
7. Regular Security Audits: We conduct regular security audits and assessments to identify and address vulnerabilities. This proactive approach ensures that our security measures remain robust and effective.
8. Emergency Response Plan: In the rare event of an emergency, we have a well-defined response plan in place. Our staff is trained to act swiftly and efficiently to protect your property and ensure your safety.
9. Secure Locking Mechanisms: We encourage our customers to use high-quality locks on their RVs. Additionally, we provide guidance on proper locking techniques to further enhance security.
Contact Us to check availability